http://felag.is/?newenbinary=Mexico-IQ-option&6fc=ad Mexico IQ option Guy's Guide to Costa Rica E-Book | This is the ultimate manual to experiencing Costa Rica as a part of the male species.  The guide will tell you about all the hot spots, the adventure tours, the bars, the night clubs, and most importantly………the women.
The request link below will take you to the request page for this e-book.
opening iq option If you fill in an invalid email the e-books will not get to you.
de handel binaire opties full time (Guy's Guide E-book is only for those 18 or older, Costa Rica Guy's Trip holds no responsibility for those that request the e-book under the age of 18 that have stated they are of legal age)
Chapters in the Guy's Guide to Costa Rica include the following: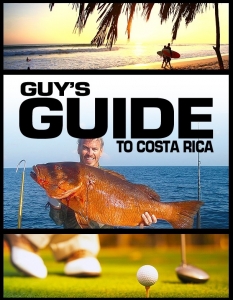 1. Introduction
2. Costa Rica Entry Requirements
3. Average Flight Costs to Costa Rica
4. Costa Rica vs. Las Vegas
5. Costa Rica Safety Tips
6. Prostitution
7. Where to Find a Nighttime Companion
8. Meeting Normal Costa Rican Women
9. Tips for Dating Costa Rican Women
10. Costa Rica Strip Clubs
11. Costa Rica Massage Parlors (With a Happy Ending)
12. Casinos
13. Playing Poker in Costa Rica
14. Jaco Nightlife
15. Costa Rica Sport Fishing
16. Day Tours Out of San Jose
17. Day Tours Out of Jaco
18. Costa Rica Surfing
19. Cigar Bars
20. The Beers of Costa Rica
21. Restaurant Recommendations in San Jose
22. Golf in Costa Rica
a. Cariari Golf Course
b. Valle Del Sol Golf Course
c. Los Suenos Golf Course – Playa Herradura
23. Gringo Friendly Spots – San Jose (Descriptions) ——–
a. Bar Poas
b. Castros/El Tobogan
c. Chubbs
d. D'Pelufo Elite
e. El Cuartel/La Esquina
f. Hotel Del Rey
g. Hotel Little Havana
h. Key Largo
i. New Fantasy
j. Sportsmen's Lodge
k. Tango India
l. Vertigo 42
24. Gringo Friendly Spots – Jaco/Hermosa Area (Descriptions) ——–
a. 9 Degrees North Cigar Bar
b. Backyard Bar – Playa Hermosa
c. Copacabana
d. Hotel Cocal & Casino
e. Le Loft
f. Morada Haze Nightclub & Disco
g. The Monkey Bar
h. The Orange Pub
25. Quick Travel Tips
26. FAQs