Beach Front Frat House
Playa Hermosa
7 Bedrooms, 5 Baths, Swimming Pool
This gorgeous house is all natural with stone, slate and granite throughout to make you have a luxury experience in paradise. Stained glass windows and fine Costa Rican art are also bring flavor throughout  the house.
The furniture was custom built and here is a 52 inch TV with a DVD library so you can kick back and enjoy a movie or watch the big game. It is located right on the each and there is nothing quite like opening your glass sliding doors and walking out to the ocean.
This unique house is unlike any house you've ever seen and you can always enjoy a dip in the  large community pool which normally has some gorgeous women sitting next to it.
For us this is the perfect reflection of the fraternity house in college except that it is located on the beach and instead of college chicks it is latina women.
For your entertainment there is a pool table, ping pong table, bumper pool/card table, board games, and paddle games. Surfboards, boogie boards and surf lessons are available if you want to jump into the water and try the extreme sport.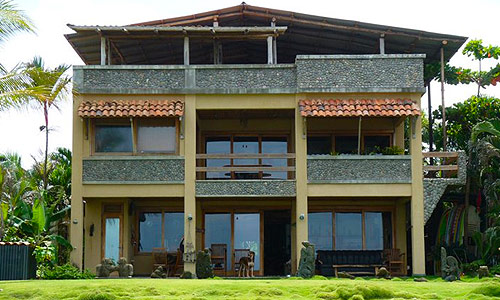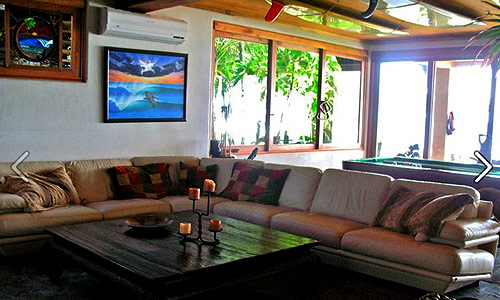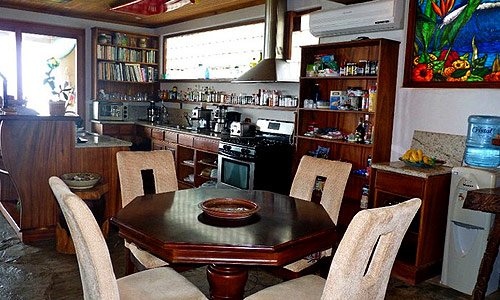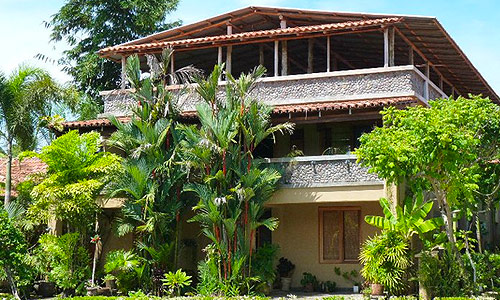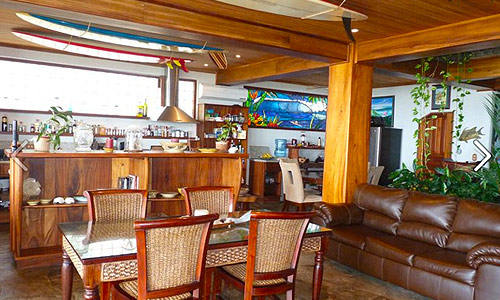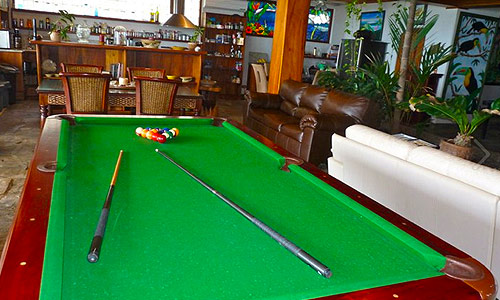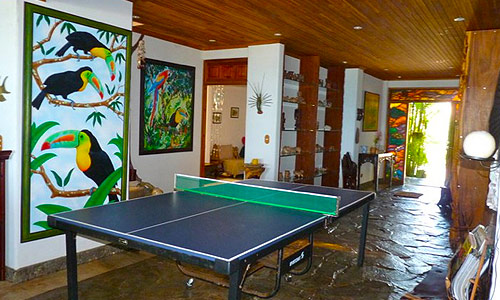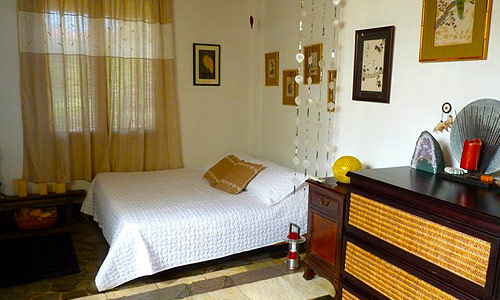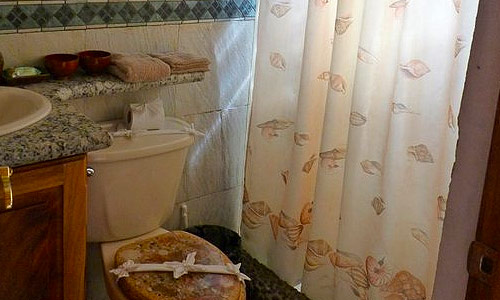 Community swimming pool that is right on the beach
The ultimate frat house with a pool table, ping pong table and 52 inch TV
Right on a black sand beach ranked as one of the top surfing beaches in Costa Rica
Luxurious and classy but still has everything you need for a great guy's trip