Hotel Del Rey – San Jose | Not just a hotel, but a destination itself for gentleman seeking the company of beautiful women in Latin America.
Located in San Jose, Costa Rica the Hotel Del Rey is a popular destination for American gentleman on vacation and local young women in need of financial assistance.
The building was completed in 1993, and is based on a neo-classical design that compliments the Barrio Amon neighborhood.
The Del Rey is the center of an area called "Gringo Gulch" by some.
They have a casino on their ground floor, there's another casino across the street and a third down the street, Avenue 1. On an average night there will be as many as 150 women hanging out looking for Gringos.
For a Guy's Trip to Costa Rica this locale is one that is a must experience if only to walk through and see the "working girls".
Standard Rooms
Standard rooms have one king size bed or two queen size beds, air conditioning, ceiling fan, direct dial phone, minibar, hair dryer, cable t.v. and wireless internet.
Deluxe Rooms
Located on the sixth floor of our building with balconies that connect to each other. Perfect for a long weekend with friends!
Master Suites
On the top of our building, overlooking the city.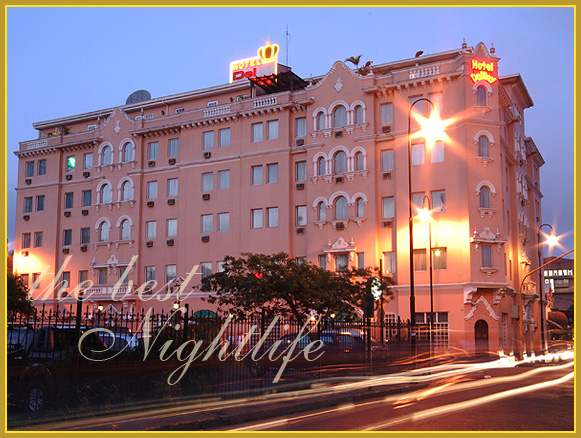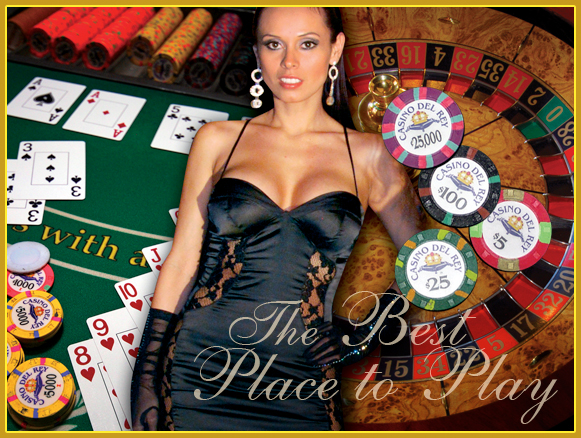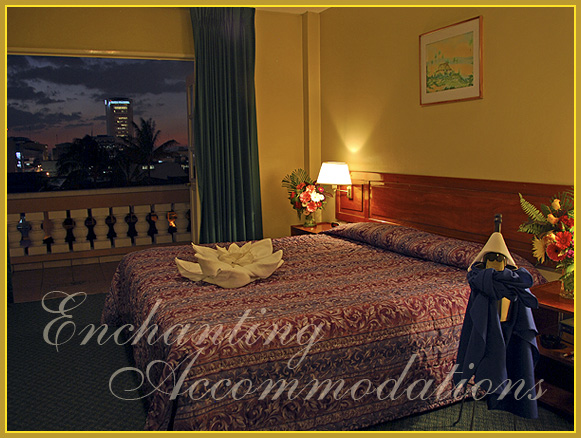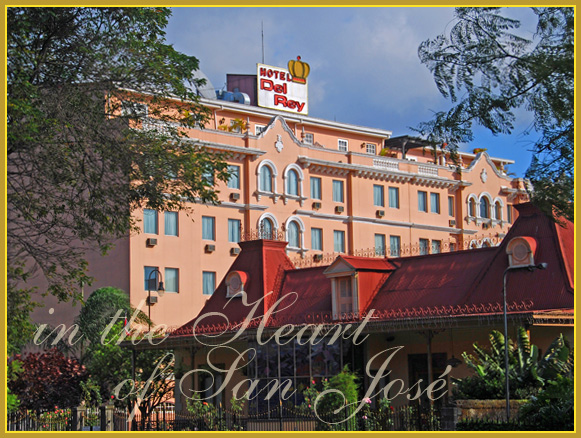 Casino & Poker Room on site for the avid gambler looking to place some bets
Girls available for night time company
Great bars and night life are on site and surround the area
A Costa Rica must see if only for a walk through for the experience
Beautiful women working behind the bars in scantily clad outfits