Sonidos del Mar & Rio
Playa Jaco
4 Bedrooms, Bathrooms
Sonidos del Mar and Sonidos del Rio are two luxury design villas within an enchanting property with lush tropical gardens, just 50 meters from south Jaco beach.
The beautiful pool is between both homes and enjoys the refreshing sound of a waterfall. If you would like to keep the pool area private for you, you may pay an extra 10% above the quoted rental price. If the other house has not been rented yet, then it would be locked off and not rented. During Peak Season, houses can only be rented together.
The owners' love of art and design shows in this incredibly cute house. It's luxuriously appointed with high ceilings, wood, fabrics, ceramic tile and other natural materials.
The Master bedroom has a Queen bed, TV and a bay window with seating. The other bedroom has Double and Twin beds. Air conditioning and ceiling fans are present in all rooms. However, the house is naturally cool thanks to the surrounding tropical vegetation and its high ceilings.
A professional grade gas grill will delight outdoor food enthusiasts. Sit by the pool with your boys, walk to the beach or head to the close-by Jaco downtown area (10 minute walk or 5 minute drive).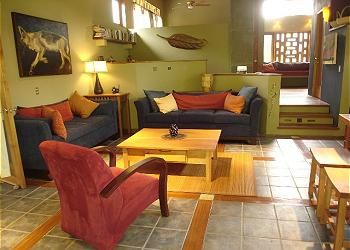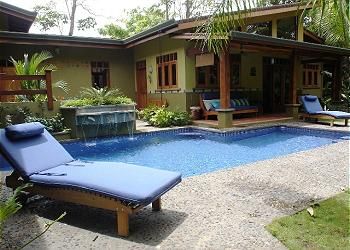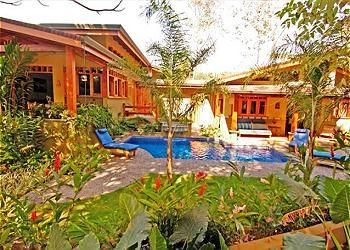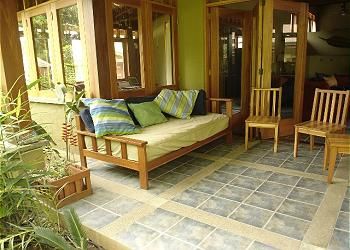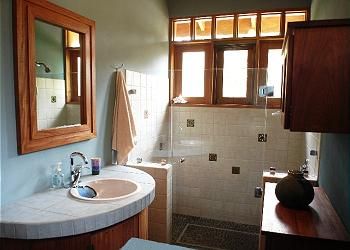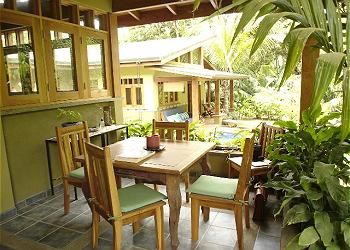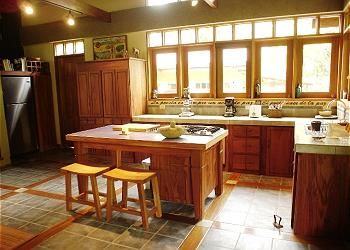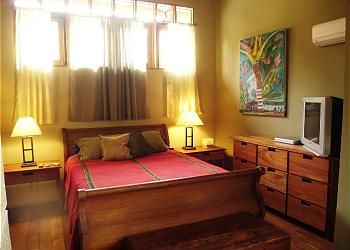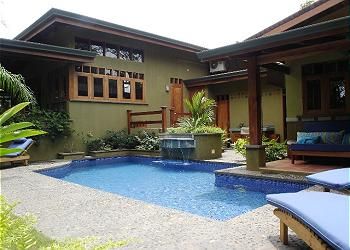 Luxury high ceilings and furnishings only 50 meters from the beach
House has your own private pool and entertaining area for your group and guests
Located within walking distance of downtown Jaco, clubs, bars, and restaurants
Lush gardens that make you feel far away from corporate life in the USA