About 2 years ago when guys came to Playa Jaco, Costa Rica and they were looking for some female company the place everyone thought of and wanted to visit was the world famous http://thehutchoven.com/?enbinary=binary-options-elite-club&62a=3f binary options elite club Beatle Bar in Jaco Beach. There were always ladies (not really ladies in the sense of the word) to be found waiting at the Beatle Bar sitting along the wall waiting for some guy to offer them the right amount to take them home for either the night for just a couple of hours.
Even today we are contacted about going to the http://reiuceddu.com.uy/?enbinary=binary-options-prediction-software binary options prediction software Beatle Bar in Jaco when we have groups of guys come in town for a sport fishing trip or for a Costa Rica bachelor party.   Although not all the guys want to partake in bringing one of these girls home with them, it was interesting for them to take in the atmosphere at the infamous Jaco Beatle Bar.
Botswana IQ option Get Your Free Guy's Guide to Costa Rica
However, about a year ago or maybe even more the Beatle Bar started to have internal problems. There were disagreements and fights about costs and revenues.  They began charging a cover for entrance and it pushed a lot of patrons away from the locale. It got to a point where it was only open a few days a week and was still no generating enough revenue for the owners to keep it open.  The Beatle Bar finally closed it's doors for good around 10 months ago.  It has been bought and is being remodeled now but we do not know if the new owner will continue with the name and/or atmosphere.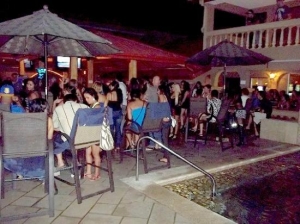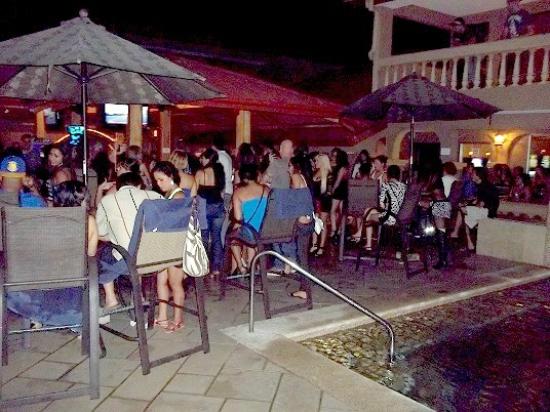 During the final months the Beatle Bar was open a new location was becoming the go to place for "working girls". The Hotel Cocal & Casino in Jaco was known as the place for the girls to go and find night time company.  Even though the Hotel Cocal somewhat tried to sell a family atmosphere when going after increasing it's occupancy I know that if I ever have kids they will not be spending any vacation time swimming in the Hotel Cocal pool or hanging out in a location where on Saturday nights over 150 women from various parts of the world sell themselves.
The Hotel Cocal has become the new Beatle Bar except with a better open air feeling.  At the Beatle Bar it was dark and honestly felt dirty. You could not really see what the girls truly looked like until they exited the shadows. I am sure a few times the patrons were scared off by what the girls looked like in the light of day.
At the Jaco Hotel Cocal the girls all hang either in the casino looking for that lucky guy that makes some money as the blackjack table or scavenge around the pool area for the guy that had gotten drunk enough to give him the courage to take one of the girls back to his hotel room.
The Hotel Cocal is something that every guy should experience if even just to walk through.  On any Friday or Saturday night there are between 10 and 15 women that you can honestly say are absolute 10's. It is amazing seeing how beautiful some of these girls are. The other thing to enjoy is the interactions between the guys and girls.  It is quite a social experiment to see women with very little English skills interact with men that have very little Spanish skills.  Kind of like watching 2 monkeys try to communicate without language.
Hotel Cocal in Jaco is a place like no other you will find and truly is the new Beatle Bar. Jaco Bachelor Party Started.
Get Your Free Guy's Guide to Costa Rica
You come here with these keywords –
jaco bachelor party
costa rica bachelor party